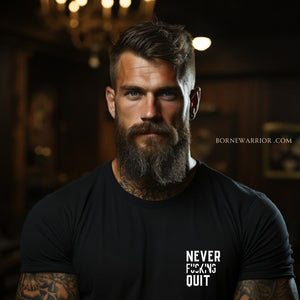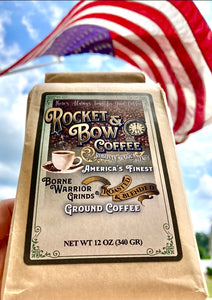 Rocket & Bow Co. Coffee
BORNE WARRIOR Corporation portfolio now also includes our highly caffeinated ROCKET & BOW CO. Coffee. If you like a strong coffee with a smooth rich taste, you'll crave this. A superb blend of quality Arabica & high caffeine Robusta beans that are individually roasted light and dark beans blended together after roasting to create the best ground highly aromatic ground coffee. Designed to lift you up & revive your soul. Smooth, Strong, & Heavy Bodied. Sourcing the best quality, taste, ethically produced coffee, with roasting, blending & packaging here in the USA
Ethically grown, sourced and roasted. Non Gmo. 5 Star ratings on Amazon. Order your coffee today.
Subscribe to our newsletter
Promotions, new products and sales. Directly to your inbox.